Or why you should read The Ocean At The End Of The Lane by Neil Gaiman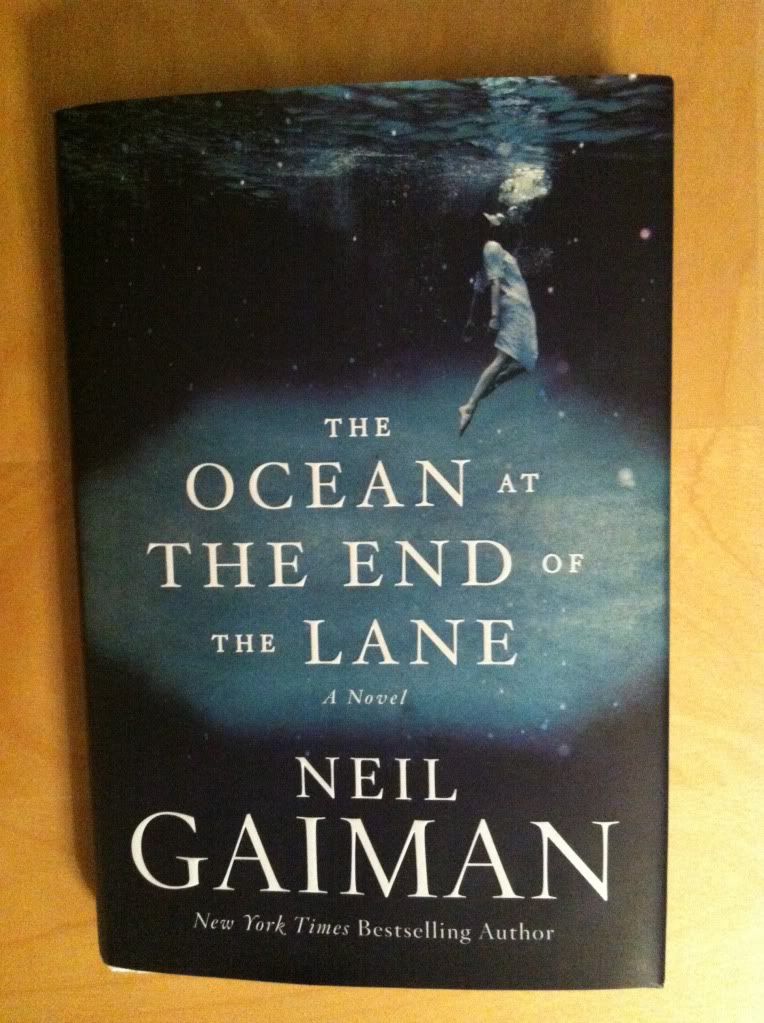 The Ocean At The End of The Lane is the first novel for adult readers by master of magic and mystery, Neil Gaiman. And it is of course, delightful.
The novel is about a middle-aged man visiting his childhood country home and remembering a magical, horrific experience from his childhood. He recalls a terrible event that lead to a supernatural something bestowing gifts with a price on unsuspecting people. The man, as a boy, turns to the aid of Lettie Hempstock, an eleven year old girl neighbour whose family is tied to an ancient magic themselves to help exorcise the local haunting. But instead something goes wrong, and the man-as-boy brings something supernatural back with him from beyond The Ocean, something that invades the boys home and life and threatens to destroy it all.
The Ocean At The End of The Lane is absolutely full of imagination and whimsy and magic. The supernatural is portrayed with the conviction of childhood, and the mundane with this kind of exquisite hindsight filled with profound little moments. Which is actually one of the coolest aspects of the book: its a childrens tale, filled with imagination and wonder, but married to this mature, measured tone of an adult. It's like The Ocean At The End of The Lane is a book not so much written for adults as a novel written for the half-remembered child that lives in every gown up. It begs us to remember exploring, creating games with elaborate internal logic, and our strange childhood neighbours. It is a wonderful place to visit.
I also kind of love how the whole story exists in this tension between the magical elements as real and the magical elements as an elaborate childhood game/fantasy constructed to deal with some pretty troubling real life issues. It's pretty nifty.
The Ocean At The End of The Lane is a pretty light read: it's short and open. It's the kind of book you can read in one long sitting, or over a weekend in little snippets. (Which, is probably appropriate for its storybook for adults contents.) As a result I would recommend this book as an excellent weekend at the cabin or camping book: it's easy to read, fun, and will stoke your inner child.
Previously:
American Gods and The Anansi Boys