A 250 word (or less) review of the first Fell trade paperback.
By Warren Ellis and Ben Templesmith, Image Comics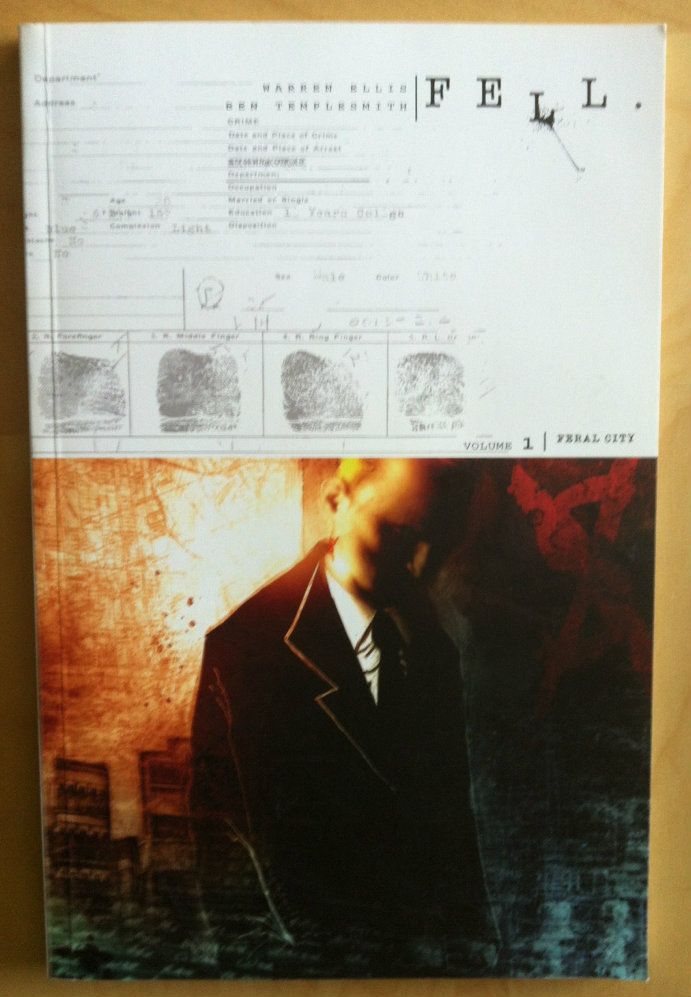 Fell is the fever dream of a deranged mind. In the book disgraced police detective Richard Fell is sent to the hellish urban landscape of Snowtown: a lawless and moldering city apparently populated by twisted psychotics and policed by a department with only three and a half detectives. The book is essentially a police procedural in the most fucked up city imaginable and where every crime is an extreme example of brutal and deviant behaviour. And yet, this is still a book with tremendous humanity. Warren Ellis refuses to let the reader forget that all the horrible shit in this book is happening to human beings who matter which gives the book some serious gravitas and emapthy. The artwork, by Ben Templesmith, is absolutely perfect for this book. The characters are thin and knobby and sickly and the colors are muted and have this hazy, muddy quality that really fits the books mood of isolation and horror. The final product is simply an awesome and awful creation that is poignant and beautiful and ugly and sick and leaves me flushed and shaking after every chapter. It's the perfect articulation of modern nightmares, and if that is something fascinating to you, I'd say this is a comic you should definitely read. Just not in a public park at night.